Change your access number in WINME
1. Double-click the My Computer icon.

2. Double-click the
Control Panel
icon.
3. Double-click the Dial-Up Networking icon.
4. Click the OffspringNet icon with your right mouse button, then choose Properties.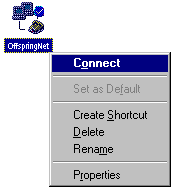 5. Delete the contents of the Phone number field, and type your new access number.
6. Click the OK button.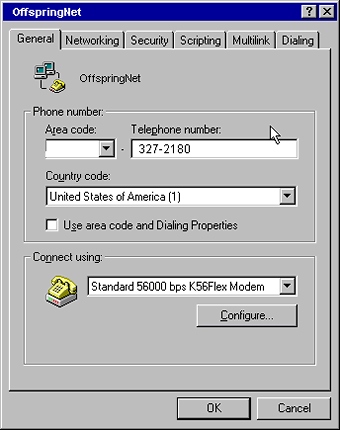 7. Close all windows.