DSL JumpStart Self Install Kit
User-friendly 3-step self-installation kit that eliminates the need for a DSL technician to install DSL at a your home.

First consumer-friendly, three-step install
Shipped within approximately ten days of order
Install it when you want - all is ready to go when you get it!
Unders 30 minutes to install
No tools required
Instructions use everyday language
Why Self Install?
Taking time off work to wait for a DSL technician to arrive at your home to install DSL service has been a major frustration for many consumers. The DSL JumpStart Kit now enables you to install DSL on your own time.
How Easy is JumpStart?
JumpStart Kit was designed with you in mind. It's a simple three-step process that only takes approximately 30 minutes to install. The kit has been tested and designed to be as simple and easy-to-use as possible. The three steps are:

Prepare the house for DSL connections with DSL blockers
Prepare the phone for DSL by installing a DSL modem
Prepare the computer for DSL by installing software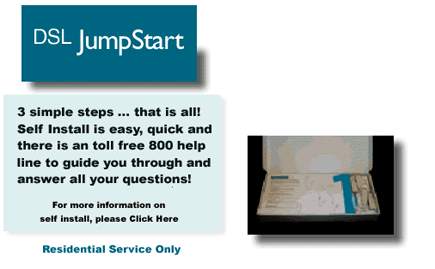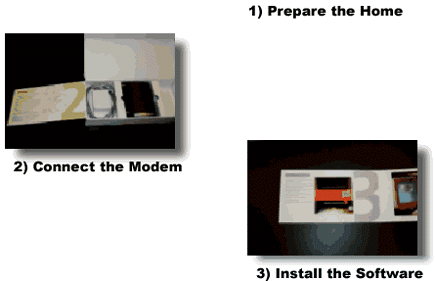 What's in the DSL JumpStart Kit?
Everything that you need to install your DSL at home is included in the DSL JumpStart kit, including the modem, cables, and instructions.
OK, So how do I get the DSL JumpStart?
Click on the subscribe button below to order.
Make sure you qualify for DSL first. You'll receive the JumpStart kit by mail when your service is ready to go. Install DSL in under 30 minutes Enjoy high speed, 'always-on' connectivity
Call the friendly OffspringNet sales staff to sign up today!
1-877-550-8536 or 1-719-448-9477